The Energy Web Foundation has partnered with blockchain platform provider Parity Technologies to bring more transparency and efficiency to the energy sector. This new partnership will help providers of renewable energy receive payments in a timely manner from customers, who can now pay for their electricity using cryptocurrencies such as Bitcoin or Ether.
What are blockchains? Blockchains are a type of distributed ledger technology that allows for the transfer of ownership and transactions between people. They have been used in cryptocurrencies such as Bitcoin, Ethereum, and Polkadot. Read more in detail here: what are blockchains.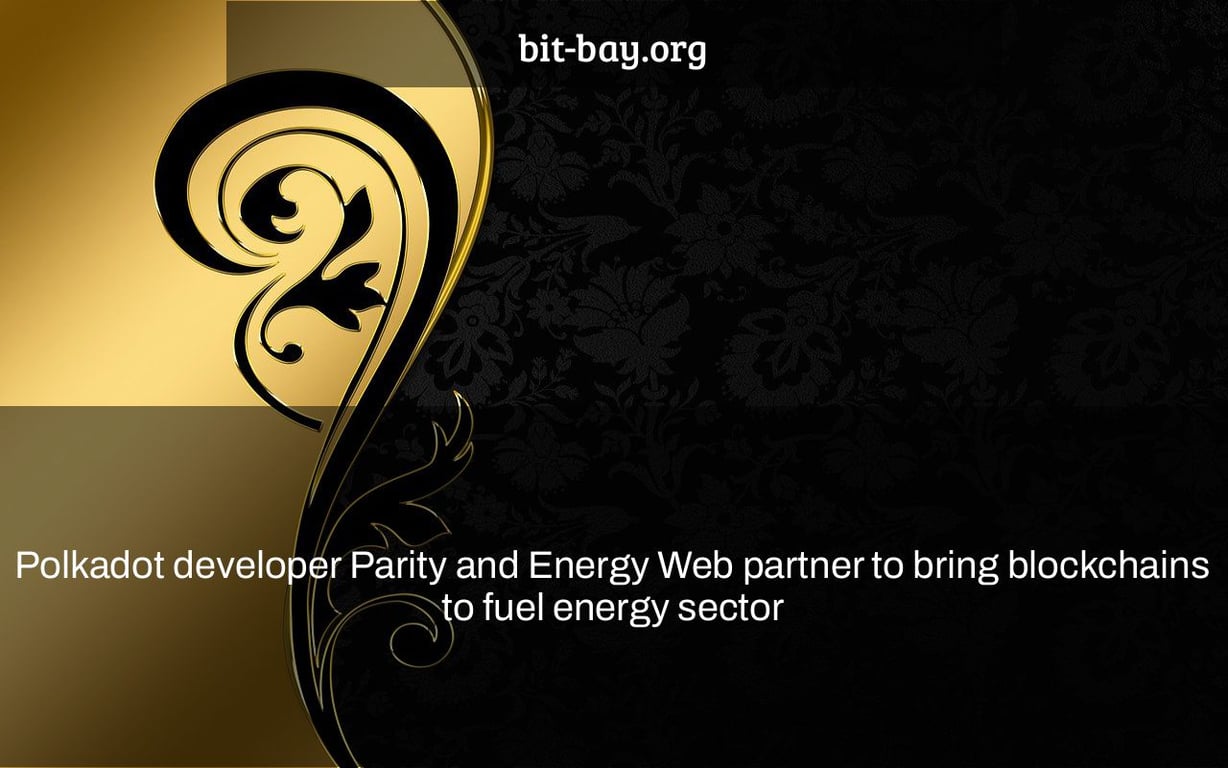 Parity Technologies and Energy Web, a non-profit that develops operating systems for decarbonized energy grids, have announced a cooperation to "allow energy sector firms to operate sovereign, customisable blockchains on their own or in collaboration with other energy market players."
The new Consortia Relay Chain will "enable Energy Web market players to satisfy their individual governance needs and experiment with novel crypto-economic solutions within the larger Substrate, Polkadot, and Kusama ecosystem," according to the statement.
Polkadot's first multi-chain network has been linked.
Substrate is an open-source multi-chain platform that allows businesses to build their own blockchains. Furthermore, the Consortia Relay Chain will be the first multi-chain network to be linked to Polkadot.
Energy Web Chain is presently built on a Parity Technologies-developed Ethereum Virtual Machine (EVM) and Proof of Authority consensus method.
"Innovations like this will enable our community to move even quicker in our efforts to make a genuine difference in the global energy transition." Imagine if companies and individuals who are actively contributing to the energy transition — by investing in solar, batteries, or electric vehicles — were rewarded for their efforts and given a governance role based on their relative contribution," says Jesse Morris, CEO of the Energy Web Foundation.
Dr. Gavin Wood, founder of Polkadot and co-founder of Ethereum, said, "We see this partnership as a great opportunity to help enterprises in the energy sector get hands-on with some of the most advanced decentralized technologies in production — namely customized runtimes and flexible governance mechanisms for all kinds of blockchains, private, public, hybrid, or otherwise."
In Q2 2022, the testnet and associated blockchains will become live.
The Consortia Relay Chain architecture will be built as an opt-in solution for the present Energy Web ecosystem and will need a new token. Parity Technologies also plans to join the existing Energy Web chain as a validator. In Q2 2022, a test net version of the Consortia Relay Chain and an initial set of linked blockchains will be released.
Newsletter
The most relevant daily news in the worlds of crypto, DeFi, NFTs, and more are summarized here.
Gain a competitive advantage in the cryptoasset market.
As a premium Edge member, you'll get additional crypto insights and context in every story.
Analyses of the whole chain
Snapshots of prices
a little more context
For just $19 a month, you can become a member right now. Examine all of the advantages.
Watch This Video-
Related Tags
what's blockchain
what is polkadot crypto