When Minto, a decentralized platform for idle computing power, began operating in November 2018, developers were excited about the prospect of having their apps and games running on multiple machines with no central authority. Now that the team has announced plans to increase stakers' rewards from 16% to 80%, investors are taking notice.
Minto is preparing to increase stakers' rewards by 10%. This is a great opportunity for anyone who wants to get involved in Minto's network. Read more in detail here: what is staking.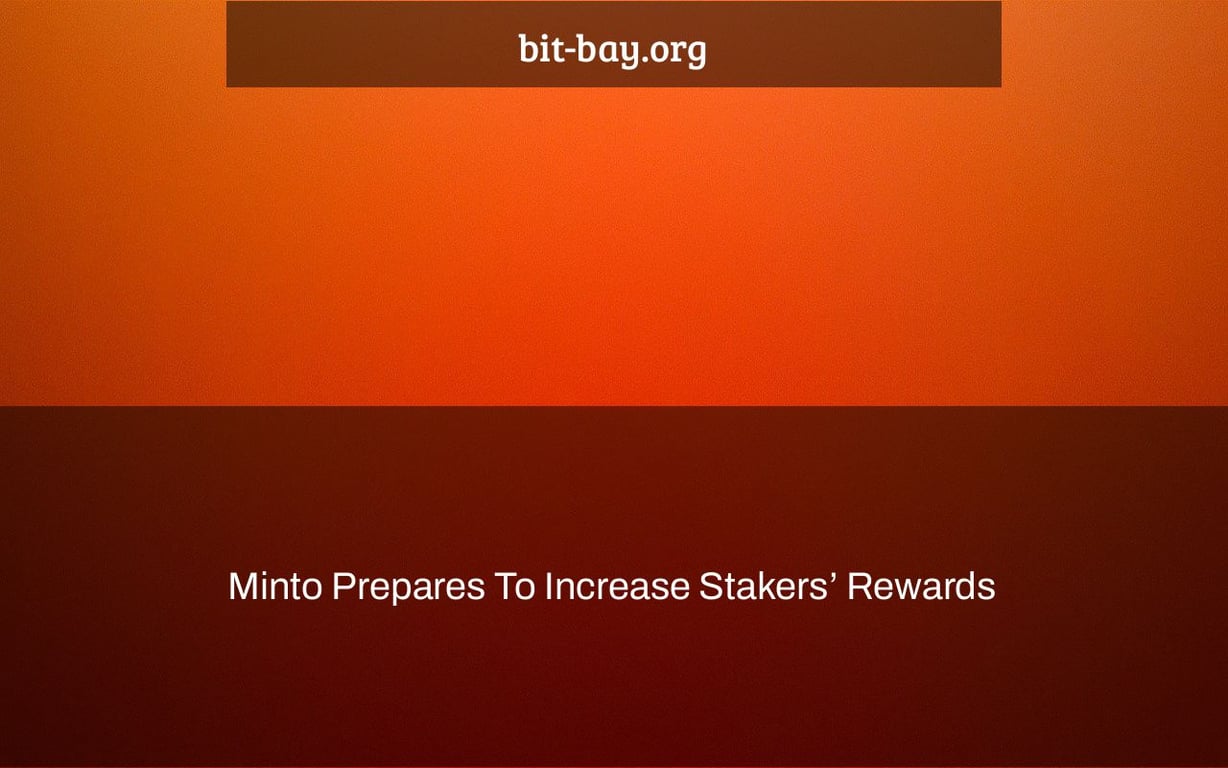 Minto is prepared to tokenize fresh mining power in accordance with the roadmap, hence increasing the incentives for BTCMT token holders. The Minto DApp has already been uploaded to popular wallets including BitKeep, Huobi Wallet, and TokenPocket in anticipation for this key milestone in the project's timetable. You may now utilize the Minto DApp with the utmost ease by simply choosing it in your preferred wallet!
Minto tokens are now available at your fingertips thanks to BitKeep!
BitKeep is a useful wallet app that supports almost all known blockchains and thousands of different coins. It is widely regarded as one of the most comprehensive decentralized multi-chain wallets in the United States, Europe, Russia, Japan, South Korea, and China, integrating wallet, cross-chain, DeFi, Dapp, and NFT. BitKeep aspires to be the biggest decentralized service provider in the world, delivering the blockchain lifestyle to your fingertips!
The Minto team underlines the importance of BitKeep in the HECO ecosystem. As a result of this collaboration, the project's customers will be able to store, transfer, and convert their savings earned by staking BTCMT tokens on the Huobi Eco Chain in the most simple way possible. At the same time, the new BKswap service, which enables customers to transfer digital assets across different blockchains, is a fundamental element of the BitKeep wallet. The Minto team is working hard to guarantee that the BTCMT token appears on BKSwap as soon as possible!
IDO on WeStarter just in time to acquire the Minto token at a good price.
IDO is the second phase towards boosting the hashrate of the project. We're releasing an IDO on the site of another Huobi ecosystem member, WeStarter, on December 20. You may still participate! WeStarter is a kind of accelerator for DeFi initiatives and the most popular HECO-based cross-chain initial token swap platform. WeStarter provides extra resource needs for a broad variety of asset kinds and allows developers many alternatives for distribution while being entirely decentralized, thanks to its simplicity and adaptability. Minto is certain that the IDO on WeStarter will be a huge success, since the IDO conducted a week ago on the MMPro platform attracted over 300 new token holders to the project!
With the MDEX listing, Minto coins have reached maturity.
Finally, the Minto project will be listed on the MDEX market, which supports the decentralized BSC, HECO, and ETH cross-chain transaction protocols and is ranked first in the DEX rankings by CoinMarketCap and CoinGecko following the IDO on WeStarter. This will make buying BTCMT tokens even more easy and straightforward. All bitcoin miners are looking forward to this offering because, as we promised, the Minto token is finally becoming a full-fledged financial asset, and you can now not only profit from its staking but also freely trade it on the market and take advantage of all the other benefits of the new DeFi-economy!
Minto aims to provide value to its customers not just by producing income, but also by giving a diverse set of chances as the crypto sector grows. All of these actions will enable us to raise the number of BTCMT token holders, bring the tokenization of fresh computing power closer, and enhance the revenue of Minto customers as a result. We create objectives and follow through on them!
Minto's Background
Minto is a cryptocurrency initiative that allows businesses and customers to earn Bitcoin by staking the BTCMT hashrate token. Minto has established a high-tech 65-MW data center on the grounds of an abandoned aluminum mill in the Republic of Karelia in northern Russia's advanced development area. Minto intends to grow the data center's hashrate to 120 MW, which will result in the creation of over 200 permanent employment.
Minto keeps a tight eye on the energy business and solely employs renewable resources. Hydroelectric power plants provide enough electricity for the project to reduce its carbon impact. Minto highlights the combination of high mining profitability and environmental stewardship that enables it to invest aggressively in the building of new clean data centers and provide a stable infrastructure for future growth.
Website of the organization
English-language Telegram chat
Chat in Chinese on Telegram
For news and announcements, there is a Telegram channel.
Twitter
WeChat is a messaging app that allows you to communicate (QR attached)
Watch This Video-
Related Tags
should i stake my ethereum
what is staking in crypto
where to stake cardano